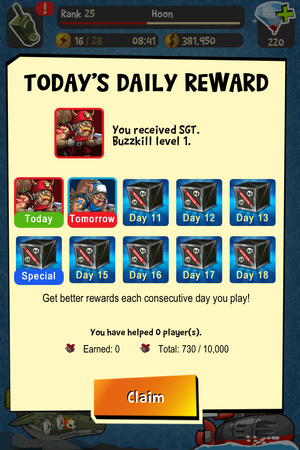 You will receive a login bonus for every day you log in! Bonus items include
Bloody Diamonds
, Troopers and
Thank You Rocks
. You will also be able to see the number of players that you have helped.
To get the bonus, all you have to do is to log in. It doesn't matter if you don't log in consecutively, you will still get your bonus.
Ad blocker interference detected!
Wikia is a free-to-use site that makes money from advertising. We have a modified experience for viewers using ad blockers

Wikia is not accessible if you've made further modifications. Remove the custom ad blocker rule(s) and the page will load as expected.