COL. Bouncie Knolls
War Hero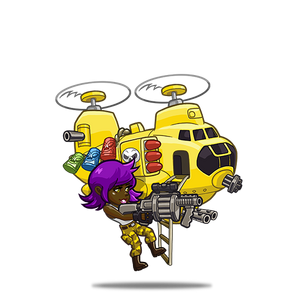 Skill
Air Surgeon


Leader Skill: Heals for 500% of Leader's Healing Power after matching balls

Air Rescue

(Turns to charge: 20)
Special Skill: Heals to full HP
Drop Location
Mission: ...

NO
NO
Strategy
Edit
Currently, the most powerful healer in the game. This 6 star chinook makes an excellent pair with a damage reduction leader such as MAJ. May Booze, MAJ. Bettie Bloop, MAJ. Holly Heaven, MAJ. Isa Plane and MAJ. Heidi Kloom.
Ad blocker interference detected!
Wikia is a free-to-use site that makes money from advertising. We have a modified experience for viewers using ad blockers

Wikia is not accessible if you've made further modifications. Remove the custom ad blocker rule(s) and the page will load as expected.